The new Citroën C4 X has just been presented, a sedan that reaches the compact segment and that will also have a completely electric variant, that of the Citroën ë-C4 X. The French firm is committed to electrification at the highest level, offering a version of zero emissions with a modern design, ample space, technology and a range of just over 350 kilometers.
Citroën's serious commitment to electrification at the highest level reaches all the segments in which it is present. Like the Citroën ë-C4 that dominates the sales lists and order books, the brand with the two chevrons has decided to expand its offer with a second 100% electric model powered by battery. This is the new Citroën ë-C4 X, an equally practical option but with more space.
The new model is a derivative of the Citroën C4 X, a three-volume saloon-type body with a very modern style that combines this format with that of crossovers, thanks to a more generous ground clearance. The only difference compared to the main model is the absence of tailpipes, and the corresponding emblems, since the charging port is located on the left rear wing, in the same place that the combustion models refuel.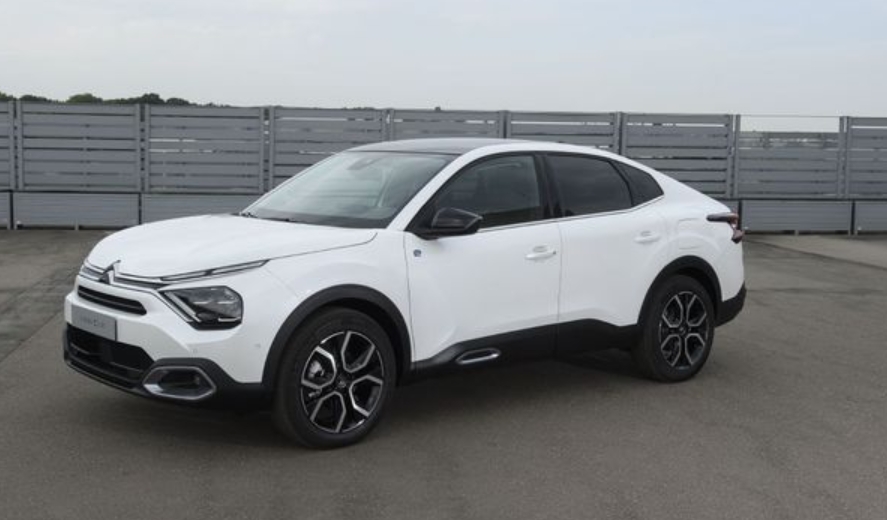 The Citroën ë-C4 X offers space and technology in abundance
There is not even a variation in the measurements, so the habitability and the interior are also the same. Only the digital instrument cluster differs to provide pertinent information on energy flow from the battery to the electric motors, as well as energy recharging and usage information. The system can be customized by showing the power meter, energy flow or consumption of the comfort systems.
The new ë-C4 X has a regenerative braking system, which allows autonomy to be extended by slightly recharging the battery, acting on the retention of the motor, so it is not necessary to press the brake pedal. In addition, it has the "Eco", "Normal" or "Sport" driving modes that vary the power delivery. The system charges to 80% in 30 minutes on a 100 kW DC charger, 7.5 hours on a 32 Amp home charger and five hours with the optional 11 kW charger.
Based on the CMP platform, which it shares with the ë-C4 for sale, the battery is housed between the axles with a capacity of 50 kWh, feeding the 100 kW front electric motor -maximum power of 136 CV- with outstanding performance. detailed below.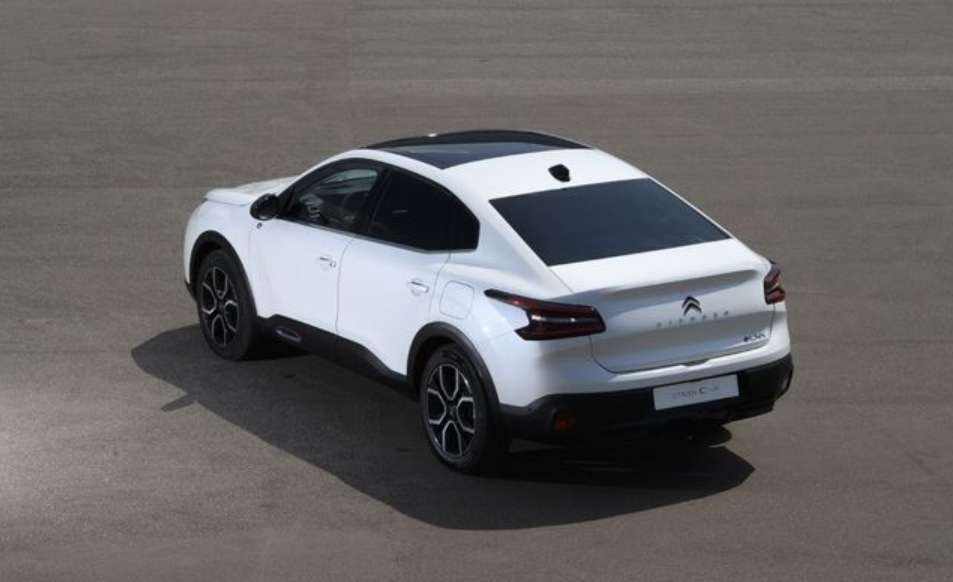 The new Citroën ë-C4 X will be the only possible option in specific and special markets such as Austria, Belgium, Germany, Luxembourg, the Netherlands, Portugal, the United Kingdom and the Nordic countries, so in Spain and other Middle Eastern countries they will have with the electric and the gasoline in its catalog. Prices will be communicated as market launch approaches, scheduled for the end of the year, a few weeks after starting production in Villaverde, Madrid.