Startup Munro Vehicles introduced the production version of the Mk_1 model
The Scottish company Munro Vehicles has introduced an electric SUV Mk_1 with a service life of 50 years. The machine is made as simple and reliable as possible. It can be used by farmers, service providers and builders who will appreciate the racks located in the front fenders and industrial switches for attachments. The Mk_1 will enter the market next year and will cost from 50 thousand pounds.
Startup Munro Vehicles is the only manufacturer of passenger cars in Scotland. His debut model is called Mk_1. Designed to help farmers, miners, and builders, the electric SUV is designed with a simple design and is designed to last 50 years. Its carrying capacity is one ton, and the maximum allowable trailer weight is 3.5 tons.
The Munro Mk_1 is based on a ladder-type frame made of five millimeter galvanized steel (usually 1.5 mm thick steel is used for SUVs). The body is aluminum. Ross Compton, a former employee of Atlis Motor and Bollinger, worked on the design of the car, and the influence of the latter is immediately evident here. The ground clearance of the all-terrain vehicle is 480 millimeters. Approach, exit and ramp angles are an impressive 84, 51 and 148 degrees respectively.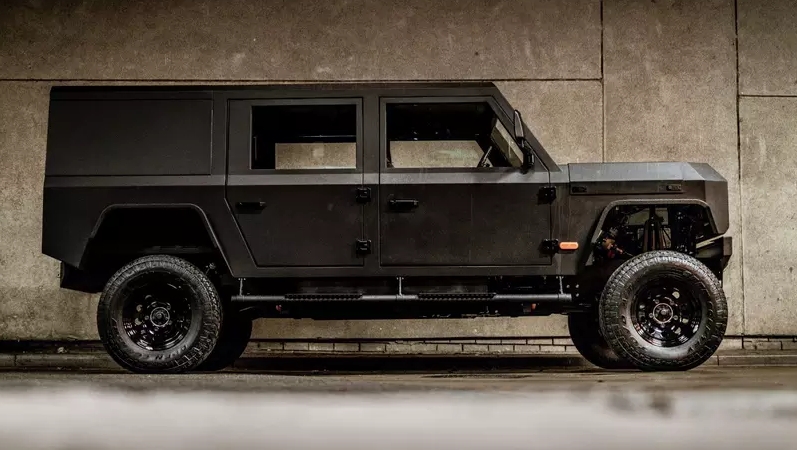 The chassis of the electric car is assembled from OEM and racing components. Suspension – spring, with coilover struts. For practical reasons, non-ventilated disc brakes are installed on the car: they will not clog with dirt, and there is enough recuperation power to not only drive "on one pedal", but also effectively slow down the car on the descent.
A single electric motor with a power of 299 or 381 forces (700 Nm) is installed in the center and drives all wheels through a transfer case and three differentials. The Scots chose a device with axial magnetic flux. It is two times lighter and more compact than the "radial" ones, and also works at lower speeds and does not require a reduction gear. The battery is assembled from NMC cells, equipped with a heat pump and allows you to drive up to 306 kilometers or knead the dirt for 16 hours.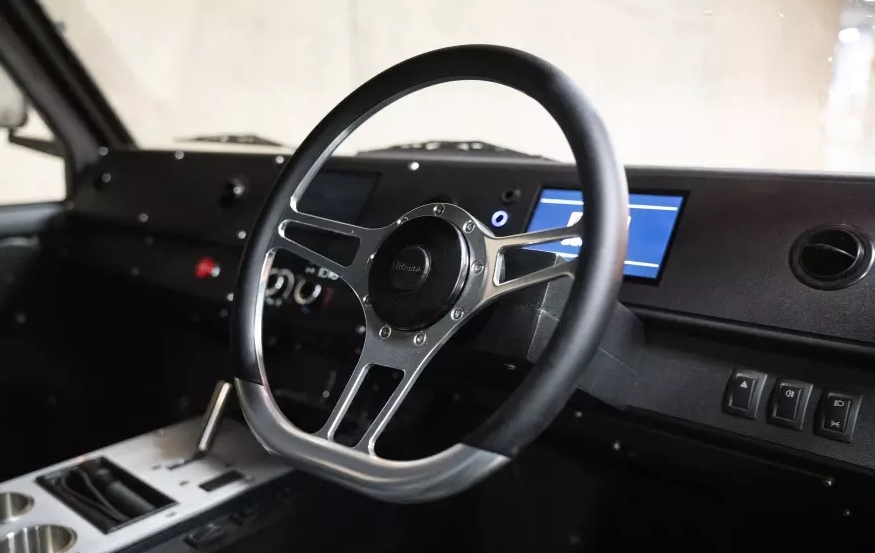 Salon Munro Mk_1 is designed for five, while there is enough space not to rest against each other with elbows. The switches on the front panel can be operated with gloves and cleaned with a hose. The SUV will also be equipped with DC converters for installing various attachments, two USB-C ports and two wireless chargers. There will even be household outlets for a kettle and a microwave, as well as a six-speaker multimedia audio system that supports Apple CarPlay and Android Auto.
By 2027, Munro plans to produce 2,500 SUVs. Plans for 2023 are more modest: only 50 cars. The initial cost is 49,995 pounds (3.8 million rubles), although earlier they talked about 65 thousand.