At the 2022 SEMA Show in Las Vegas, Volkswagen has unveiled two adventurous Basecamp (literally, "base camp") concepts based on the Atlas and Taos crossovers. This isn't the first time we've seen Basecamp versions of these models, as VW has already shown something similar at SEMA 2019.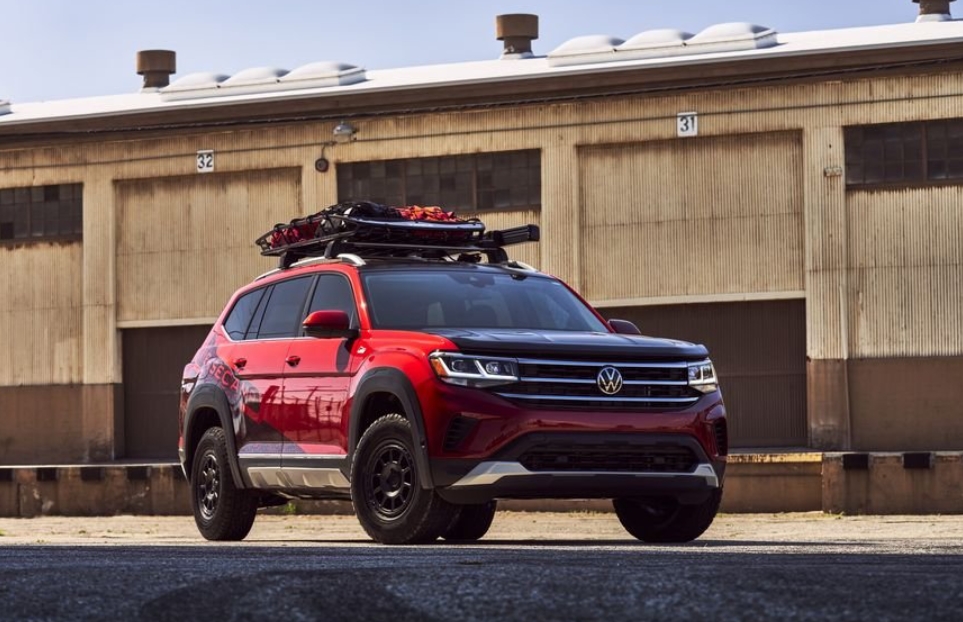 The new version of Basecamp Camping Study, unlike its 2019 predecessor, is based on the updated 2022 Volkswagen Atlas SEL VR6 3.6L 4Motion. It features a lift suspension with H&R uprated springs, Street Performance Adventure Lift shocks and TRAK+ wheel spacers, with a new set of Traverse MX wheels wrapped in AT Continental 245/70 R17 tires.
The road trip package includes a Thule roof rack and side awning, an NSV pump in the trunk to inflate a double mattress, a few extra lights, Muddybuddy rugs and a fire extinguisher.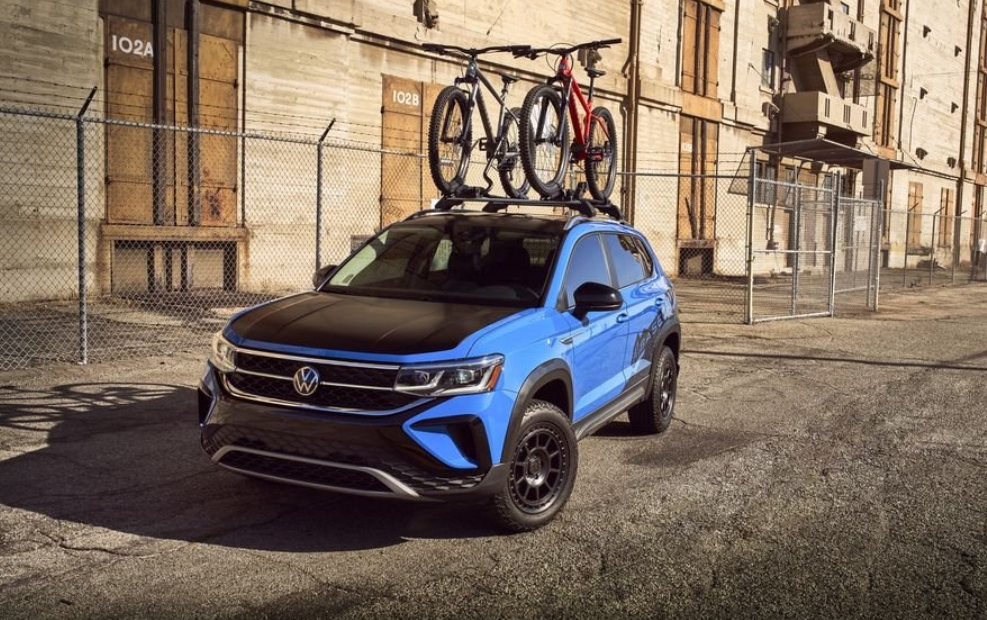 Based on the 2022 VW Taos SEL 4Motion, the Basecamp Active concept is very reminiscent of the 2019 Taos Basecamp. It has the same 17-inch wheels as the Atlas, the same H&R lift and plenty of Volkswagen accessories. The Taos is a compact crossover and can't claim to be a full-fledged "base camp", so its highlights are the bike racks on the roof, the pump in the trunk and the new black Basecamp trim.